No.156
9 November 2001

BACK

"There is no overstating the priority of job creation. Access to work is the surest way out of poverty, and there are no workers' rights without work. Moreover, getting people into productive activities is the way to create the wealth that enables us to achieve social policy goals."
— Juan Somavia


"There is a favourable tide, but it is still only reaching parts of the beach. The time to act is now."
— Juan Somavia



Juan Somavia
The global challenge of decent work

---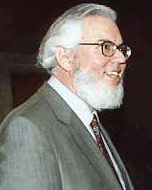 The Director-General of the International Labour Organisation, JUAN SOMAVIA, is a passionate advocate for "decent work" in the world.
Here is an essential summary of his remarks from the Forum on how creating policies for "decent work" will become the global agenda of the 21st century.
ON DECENT WORK
Decent work is about your job and future prospects, about your working conditions; about balancing work and family life, putting your kids through school or getting them out of child labour. It is about gender equality, equal recognition, and enabling women to make choices and take control of their lives.

It is about your personal abilities to compete in the market place, keep up with new technological skills and remain healthy. It is about developing your entrepreneurial skills, about receiving a fair share of the wealth that you have helped to create and not being discriminated against; it is about having a voice in your workplace and your community.

In the most extreme situations, it is about moving from subsistence to existence. For many, it is the primary route out of poverty. For many more, it is about realizing personal aspirations in their daily existence and about solidarity with others. And everywhere, and for everybody, decent work is about securing human dignity.

Decent work is a development strategy. It is a goal not a standard. It does not offer a "one size fits all" solution. It is a personal goal for individuals and families and a development goal for countries.

Decent work is missing when:
— there is involuntary unemployment and poverty;
— there are abuses of rights at work and forced and child labour exist, and discrimination is practised;
— basic income security is missing and workplace anxiety, depression and exhaustion are commonplace;
— workers and employers are either not organized to make their voice heard, or face obstacles to effective dialogue;
— life at work cannot be properly balanced with the claims of the family.
ON THE MEANING OF WORK
A survey of the world we work in today points to an inescapable conclusion: the deep-rooted significance of work for all people everywhere. And there is profound concern about a global decent work deficit of immense proportions, reflecting the diverse inequalities of our societies. Unless we tackle this deficit, the goal of social justice will remain beyond our grasp.
Every day we are reminded that, for everybody, work is a defining feature of human existence. It is the means of sustaining life and of meeting basic needs. But it is also the activity through which individuals affirm their own identity, both to themselves and to those around them. It is crucial to individual choice, to the welfare of families and to the stability of societies.
What strikes me most, in the midst of the tumultuous changes around us that are transforming work in so many ways, is that the meaning of work in people's lives has not changed. The essence of what people want remains constant, across cultures and levels of development. Everybody seeks a fair chance to prosper in life by their own endeavours. They also want a second chance when they take risks and fail. People do not fear change, or even failure, as much as they fear exclusion.

Do we not generally prefer the challenge of work to the passivity of welfare? Do we not also know that safety nets are essential? How else do we cushion ourselves and our families against risk and survive in hard times? And are we not aware that at all times we need strong institutions that care for people and all life on this shared planet?
But it is equally apparent that work is where contradictions between our values and aspirations and real life often surface. Our work can require us to give up rights which we hold dear, to forfeit our autonomy, even our dignity. We can end up selling our labour to make products or services that may be meaningless, useless or even harmful to ourselves and others.

I know that unacceptable trade-offs are a daily diet for far too many working people, trapped in circumstances and systems. This experience of work is profoundly at odds with what work at its best is about. We know that work can be an expression of our unique talents, a way of contributing to the common good, an avenue for engaging deeply and meaningfully with a community.
ON THE DECENT WORK DEFICIT
To bridge reality and aspiration, we need to start by confronting the global decent work deficit. The employment gap is the fault line in the world today. We estimate that there are 160 million people openly unemployed in the world. Behind this stark statistic lies a sea of human misery and wasted potential.

The headline figure understates the true extent of the tragedy, because whole families are its victims. If we then consider the underemployed, the number skyrockets to at least 1 billion. Of every 100 workers worldwide, six are fully unemployed according to the official ILO definition.

Another 16 are unable to earn enough to get their families over the most minimal poverty line of US$1 per person per day. These are the poorest of the working poor. Many more work long hours at low productivity, are in casual or precarious employment, or are excluded from the workforce without being counted as unemployed. All countries, developed and developing, have their working poor. The scale of the problem is astonishing. This year's World Employment Report calculates that 500 million new jobs will be needed over the next ten years just to absorb new entrants to the labour market and to make some inroads into unemployment.
There is no overstating the priority of job creation. Access to work is the surest way out of poverty, and there are no workers' rights without work. Moreover, getting people into productive activities is the way to create the wealth that enables us to achieve social policy goals. Sound and sustainable investment and growth, access to the benefits of the global economy, supportive public policies and an enabling environment for entrepreneurship and enterprise are what drive employment creation. They are the economic motors of the Decent Work Agenda.
Decent work is a relevant and practical policy agenda for all member States. There is obviously no suggestion that all countries can realistically aim for the same absolute conditions. No policy intervention — from the ILO or from anybody else — is tomorrow going to reproduce G7 labour conditions in least developed countries. But it is perfectly feasible, and, I would argue, a shared expectation of citizens throughout the world, that every country, at whatever level of development, set its own goals to reduce the decent work deficit with due regard to its specific circumstances and possibilities, and that the international community support that effort.

Decent work offers a way of combining employment, rights, social protection and social dialogue in development strategies. The difficulties faced by the traditional structural adjustment policies of the Bretton Woods institutions lie in part in their failure to incorporate these goals, and poverty reduction strategies will not succeed unless the same goals are built into them. At present, the Poverty Reduction Strategy Papers produced under the auspices of those institutions do not frontally address these issues. Reducing the decent work deficit is the quality road to poverty reduction and to greater legitimacy of the global economy.
For the last two decades, governments and international financial institutions have focused on bringing down budget deficits. I think it is now time to focus collectively with equal zeal on strategies to bring down the decent work deficit. The policy advice of the Bretton Woods institutions and that of the United Nations system should be tested against this objective. In the same way, development cooperation policies should incorporate all the strategic objectives of decent work into their core activities.
ON SUPPORTING THE VISION
There is reason to believe that our vision is gaining global support. The Special Session of the United Nations General Assembly to follow up the Social Summit last year gave explicit backing to the ILO's Programme on Decent Work as a key element of the further initiatives required.

According to the Report of the United Nations Secretary-General to the Millennium Summit in September 2000, one of the eight priority ways of attacking poverty is "to develop strategies that will give young people everywhere the chance of finding decent work".

On 1 May last year, Pope John Paul II supported a call for a global coalition for decent work.

South Africa's President Mbeki, in his letter to the Okinawa G-8 Summit on behalf of the Non-Aligned Movement, stated that "decent standards of living, adequate nutrition, health care, education and decent work for all are common goals for both the South and the North".

The UNDP Human Development Report, 2000, identified as one of the seven types of basic freedom "freedom for decent work — without exploitation".

In concluding a historic agreement between shipowners and seafarers at the 29th Session of the Joint Maritime Commission earlier this year, employers and workers declared that they were proud to be "torchbearers for the ILO's campaign to promote decent work the world over".

In my contacts with Heads of State, with parliamentarians, with business leaders, with workers, with private individuals, with religious and spiritual leaders, with leading activists and academics, I have time and again found a favourable echo and a willingness to work with us.
There is a favourable tide, but it is still only reaching parts of the beach. The time to act is now. As fears re-emerge over future world economic prospects, and we are reminded of the impact of the economic cycle on people's lives, we need policies and institutions to embed the values of decent work in the global economy.

I do not wish to overstate the situation. It is encouraging that the ILO consensus on decent work has an attraction beyond those who initially constructed and subscribed to it. But we still have many people to convince. It will not happen if we just continue with "business as usual". The opportunity is there. Seizing it depends on our own capacities for creativity and imagination.
Sources — Juan Somavia, Director General's inaugural address to the 13th Asian Regional Meeting, August 2001; ILO Geneva "A Global Agenda for Employment: Discussion Paper" 2001; Speech of the Director-General at the Opening session of the Global Employment Forum "Promoting Decent Work in Times of Uncertainty" 1 November 2001; Report of the Director-General "Reducing the decent work deficit - a global challenge" June 2000.